Título: Revistas Porno, la Onee-chan Nini y Yo
Título Original: Erohon to Boku to NEET Onee-chan
Recopilado en: Shikiyoku Agitation Cap. 6
Traducción: Galen
Corrección: Pzykosis666
Edición: Ronan
Autor: Unou
Circulo: Mousou Deguchi
Un aporte más de este volumen que comenzamos con la novia infiel y el hermano resentido de hace unos meses, ya solo nos quedaría un capitulo que hay en inglés, los otros 3 que conforman el volumen siguen en japones, así que por el momento no está en planes acabarlo, tendrán que conformarse con lo que hay XD.
Está vez veremos un poco de Sh0t4 y femdom (?), algo un poco olvidado en la página, jeje, todo por supuesto de parte de Galen quien fue el de la idea de sacar el volumen y Ronan quien nos hace el favor de editar todo.
Despues de comprar unas revistas porno y llegar a su casa para manosearse un poco es interrumpido por Kyouko, su vecina quien es una nini y solo se la pasa en su casa tratando de jugar videojuegos.
Pero esta al percatarse de las intenciones de Ritsu al descubrir su revista porno decide ayudarlo un poco, aunque esto no le agrada ni un poco a Ritsu XD
Todo por ahora, esperen pronto más de los Grimorio y ese ultimo capitulo de este volumen del que les hable.
No se olviden de comentar, agradecer, suscribirse a las redes sociales para que les lleguen los anuncios o lo que quieran.
Y COMO SIEMPRE, DISFRUTEN XD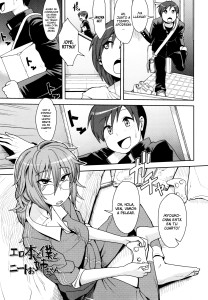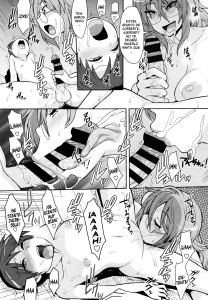 41145 Total Views
40 Views Today