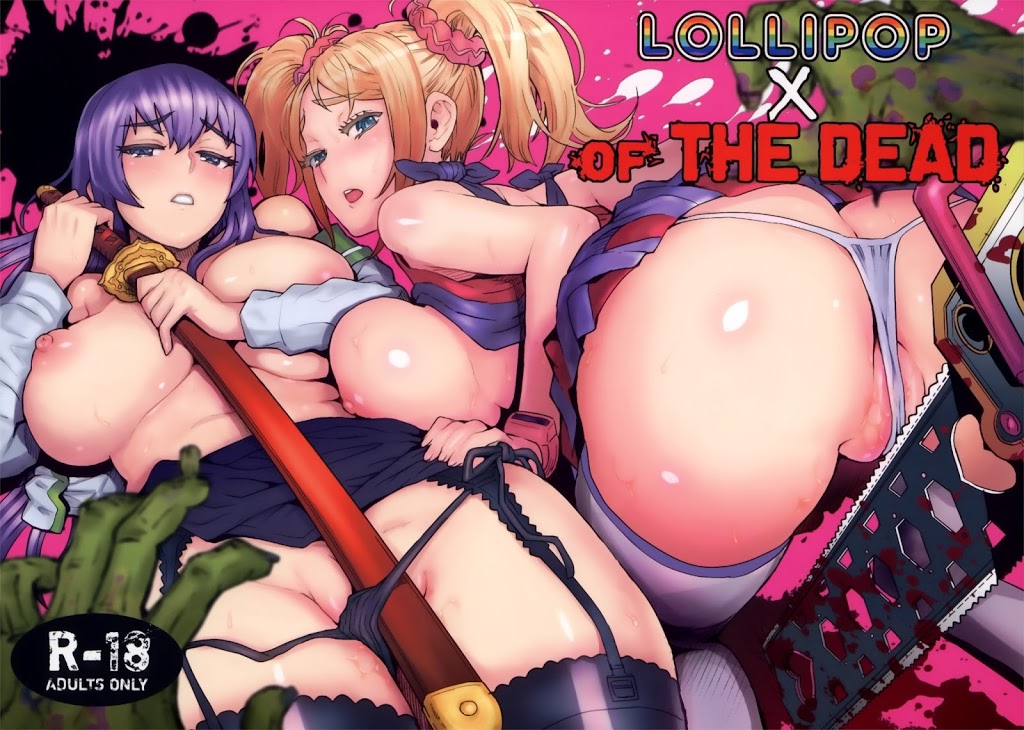 Título: LOLLIPOP of THE DEAD
Artista: Itou Eight
Círculo: EIGHT BEAT
Evento: Comiket 83
Parodia: Lollipop Chainsaw, Highschool of the Dead
Traducción: Pzykosis666
Edición: Ronan
Juas, juas aquí un doujin único xD, bueno en el videojuego Lollipop Chainsaw eramos Juliet, una chearleader caza-zombis que llevaba en su cintura la cabeza de su novio, lo curioso del juego era que había trajes desbloqueables de manganimes como por ejemplo la de Shiro de Deadman Wonderland, la de Manyu Chifusa de Manyuu Hikenchou y por supuesto la de Saeko y la de Rei de Highschool of the Dead, ya puesto en antecedentes xD, os presento un gran doujin, un crossover entre Lollipop Chainsaw y H.O.T.D.
En él, Takashi es mordido por un zombi y para que no se tranforme en uno de ellos, Saeko recurrirá a Juliet que pasaba por ahí en Japón para salvarlo, pero entonces un grupo de zombis entra donde están y Juliet tendrá que utilizar su «último recurso» para pararles xD.
El dou es gracioso, y bastante bueno, ntr flojito y con «buen final» xD pero bueno espero que disfrutéis con él.