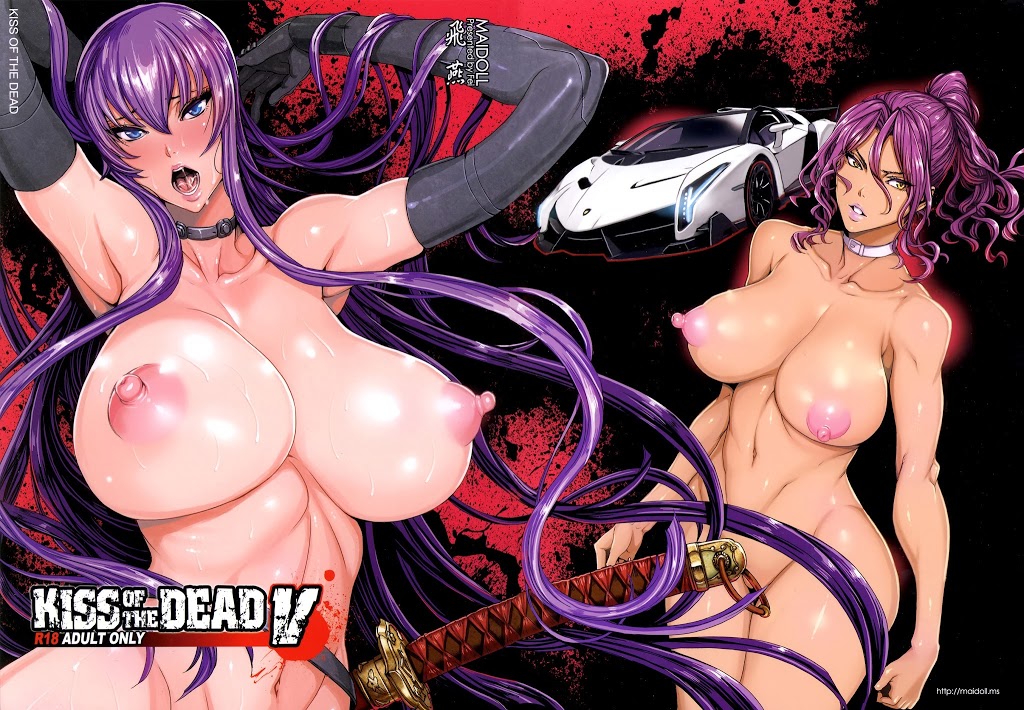 Título: Kiss of the Dead 05
Artista: Fei
Círculo: Maidoll
Evento: C85
Parodia: Higschool of the Dead
Traducción: Pzykosis666
Edición: Ronan
QC: Pzykosis666
Alguien recuerda aun esta serie? Pues yo si y los que no la recuerdan pues aquí pueden bajar todos los anteriores AQUÍ.
Hace casi exactamente un año que publicamos el capitulo 4 de esta serie, en ese entonces aun teníamos a Ehecatl y habíamos estado planeando sacar también una historia de Fei que acababa de comenzar, por desgracia -Ehe- desapareció y otro scan tomo la historia, lo bueno que quedo en buenas manos XD. En fin, en cuanto vi este capitulo me puse a trabajarlo para tenerlo lo más pronto y pues, ¡aquí está!

En la historia continua exactamente donde la deja el capitulo 4, con Saeko y Takashi rodeados de zombis y sin esperanzas, sólo que terminaba con una imagen de la amiga de Shizuka-sensei, la integrante de las JSDF, Rika Minami.
Y pues para su suerte, llega un helicóptero en su rescate, aunque al final no era lo que esperaban y Rika termina salvandolos…

Este capitulo es puramente Yuri, tenia muchísimo sin sacar un manga de este genero, así que espero que les agrade tanto como a mí, jeje.
Esperemos que el capitulo 6 venga en la C86 por parte de nuestra amiga FEI y si no es así, entonces aquí los veremos dentro de un año otra vez, jajaja.
Nos vemos, pero no sin antes recordarles lo de siempre, comenten, den sugerencias o lo que gusten, con eso nos damos.
Y COMO SIEMPRE, DISFRUTEN XD

Y recuerden, aun estamos buscando un editor con experiencia para sacar nuevos proyectos =).


DESCARGA:
LECTURA ONLINE: