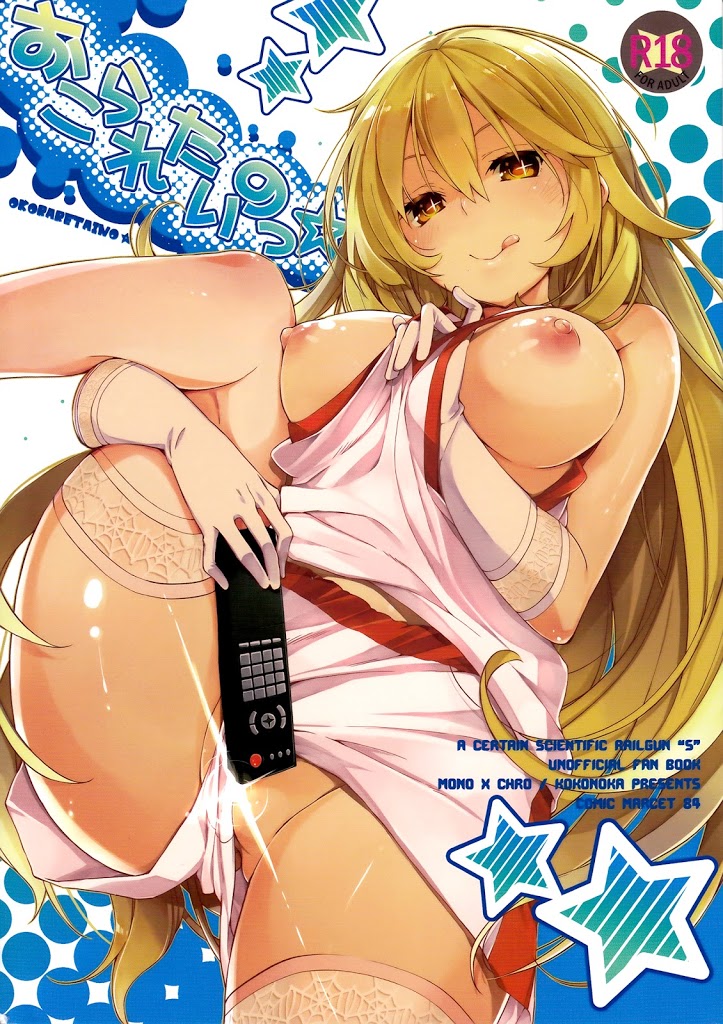 Título: Okoraretaino! ☆
Artista: Kokonoka
Círculo: Mono x Chro
Evento: C84
Parodia: To Aru Kagaku no Railgun S
Traducción: Pzykosis666
Corrección: Kotori-chan 83 =HACHInF=
Edición: Kotori-chan 83 =HACHInF=
Limpieza: Javi_Anubis =HACHInF=
Bien, como muchos sabran acaba de pasar la C84 y así llegan los nuevos doujins de los animes de temporada, como en esta ocasion junto a nuestros amigos de HACHI les traemos un doujin de la Reina en To Aru S.
De la historia, es algo corta ya que lo unico que sucede es que la Reina quiere darle celos a Misaka para que ella la regañe o se enoje con ella y para eso necesitara la ayuda de Kamijou.
Bien, no se olviden de pasar al blog de HACHI a agradecer tambien y nosotros con un comentario tenemos xD, nos vemos mañana y disfruten.