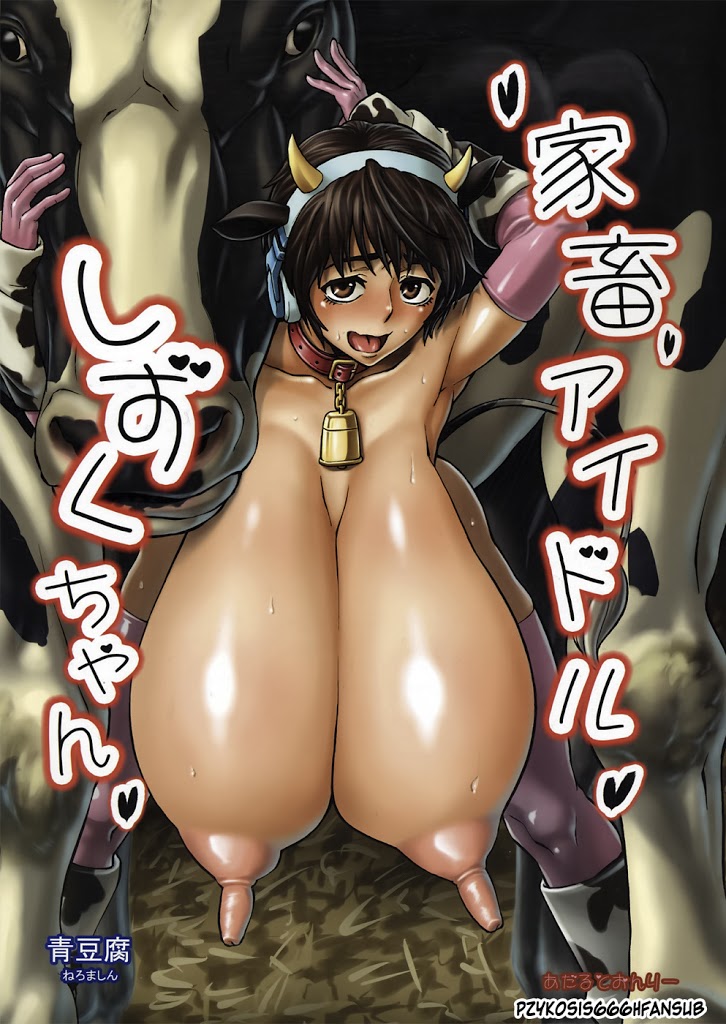 Título: Kachiku Idol Shizuku
Artista: Aodouhu
Círculo: Neromashin
Evento: Comiket 82
Parodia: THE IDOLM@TER CINDERELLA GIRLS
Traducción: Pzykosis666
Edición: Ronan
Y pues aqui esta el otro del dia de hoy, mas en la tardere subire un ultimo de Bust to Bust, para que esten al pendiente.
Y ahora a lo que sigue, ya tenia rato sin sacar algo de esta naturaleza los cuales son mis doujins favoritos y que por cosas fuera de mi poder ultimamente he sacado en su mayoria vainilla… Espero que varios de ustedes aun recuerden doujins que he hecho como la de Epoca de Apareamiento de Misha o Amante de 4 Hojas 1 y 2 o uno un poco mas reciente como Heroína en la Carreta, que son trabajos muy fuera de lo comun pero que en verdad disfruto traducir =).
Y pues que les puedo decir, mas que este tiene de todo eso un poco jeje.
Espero que les guste a algunos aunque se que en la mayoria no sera asi.
Y POR ULTIMO UNA ADVERTENCIA: ESTE MANGA NO ES APTO PARA TODO EL PUBLICO. CONTIENE ESCENAS DE DEGRADACION, BESTIALITY, EMBARAZO Y ALUMBRAMIENTO. ASI QUE SI NO TE GUSTA NINGUNO DE ESTOS GENEROS TE RECOMIENDO QUE MEJOR TE SALTES ESTE MANGA.
Y ya dejando de lado la advertencia me despido no sin antes recordarles dejar algun comentario, sugerencia o agradecimiento que se yo.
Y PUES COMO SIEMPRE, DISFRUTEN XD.
DESCARGA
4Shared | Depositfiles
LECTURA ONLINE
Submanga | ExHentai