Título: The Woman waiting in the Snowstorm
COMIC: COMIC Kairakuten 2007-05
Traducción: Vile
Edición: Ronan
Corrección: Pzykosis666
Autor: Konchiki
Esta historia es un poco vieja, pero la historia es tan buena que te dan ganas de leerla de vez en cuando y en serio vale la pena.

Hoy no tengo ganas de escribir, así que solo diré que un chico (el cual no tiene nombre) se pierde en las montañas en medio de una terrible tormenta de nieve y es recibido por una hermosa mujer en su casa.

Como dije, es una excelente historia y el final es muy lindo :3
Comenten, agradezcan y disfruten XD

PD: ESTE MES NO HABRÁN CHICAS MONSTRUO!!! Okayado se tomo un descanso de la revista de Noviembre, pero para diciembre habrán dos caps, un pequeño intro y uno cap normal, Pzy fuera.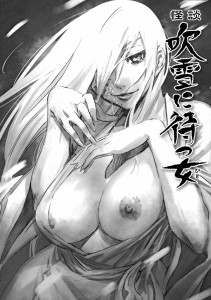 988 Total Views
1 Views Today