Título: Kiss of the Dead 03
Artista: Fei
Círculo: Maidoll
Parodía: Higschool of the Dead
Evento: C82
Traducción: Pzykosis666
Edición: 2D34
Camaradas, aquí el 3 de esta historia, y solo puedo decir; Saeko is mai waifu!
El 4 ya está listo y me imagino que en estos días lo estaremos poniendo.
En fin, disfruten y si pueden comenten xD.
DESCARGA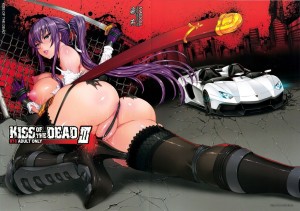 406 Total Views
1 Views Today